PBS to broadcast The Co-op Wars documentary. October 2021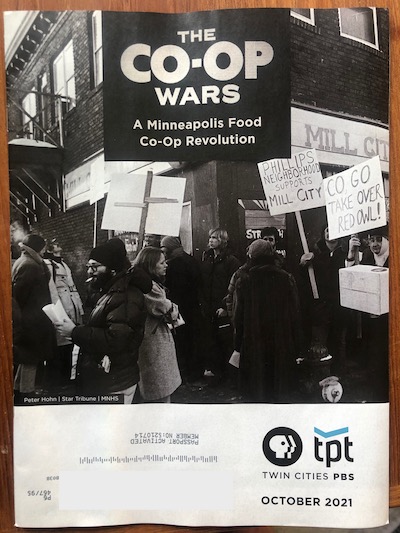 THE CO-OP WARS tells the story of the idealistic youth who tried to build an alternative to corporate capitalism, the violent struggle that almost tore them apart, and their eventual success in ways they never foresaw.
In the 1970s, young people in Minnesota radicalized by the Vietnam War created a thriving counterculture economy featuring dozens of food cooperatives. But they had differing ideas about what the co-ops were for: Hippie socializing? Cheap bulk foods? Black liberation? Whole foods education? Anarchist experimentation? Marxist revolution?
n the midst of this burgeoning movement a charismatic stranger formed a secretive revolutionary group that was willing to seize the co-ops by force to bring about their vision of social transformation. The ensuing struggle pitted friends and comrades against each other in a passionate clash of ideas about equity, inclusion, health, and democracy. Long after natural foods have become mainstream, this debate over who and what the co-ops are for finds echoes in the struggle for food justice today.
THE CO-OP WARS captures a pivotal moment in the history of Baby Boomer politics and demonstrates the unique nature of cooperatives as vessels for community-directed social change. It is a documentary sure to be thought-provoking for co-op members and everyone interested in creating a better world.
See more information on The Co-op Wars website.
Wisconsin Center for Cooperatives shares results of a multi-year research and outreach project on newly opened Rural Co-ops.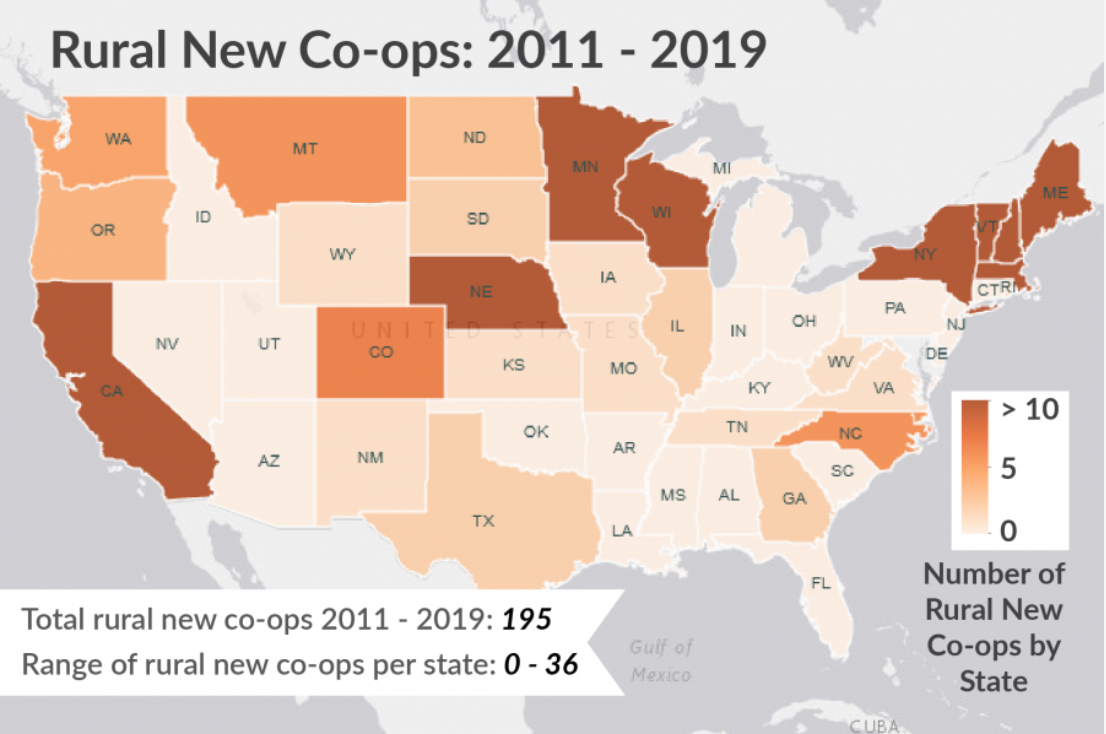 Collective Action in Rural Communities: Mapping Opportunities for Cooperative Conversion and Start-up
.
The goal of this project was to enhance opportunities for rural cooperative entrepreneurship by providing decision-making tools and research-based information to cooperative and economic developers, rural entrepreneurs, and policy makers. Our report delves into the many ways rural communities are using the cooperative model to meet collective needs and to strengthen local economies.
In the report and highlighted below, you will find:
factors that contribute to new co-op development in rural areas,
case studies of five major clusters of new rural co-ops,
concrete recommendations for you to use in your own work,
the National Cooperative Ecosystem Resource Map, and more!
We invite cooperative developers, community economic developers, policy makers, fellow cooperatives, and community members to discover how diverse rural communities across the country are growing their cooperative ecosystems. We hope this reports sparks ideas for cooperatively growing your own communities.